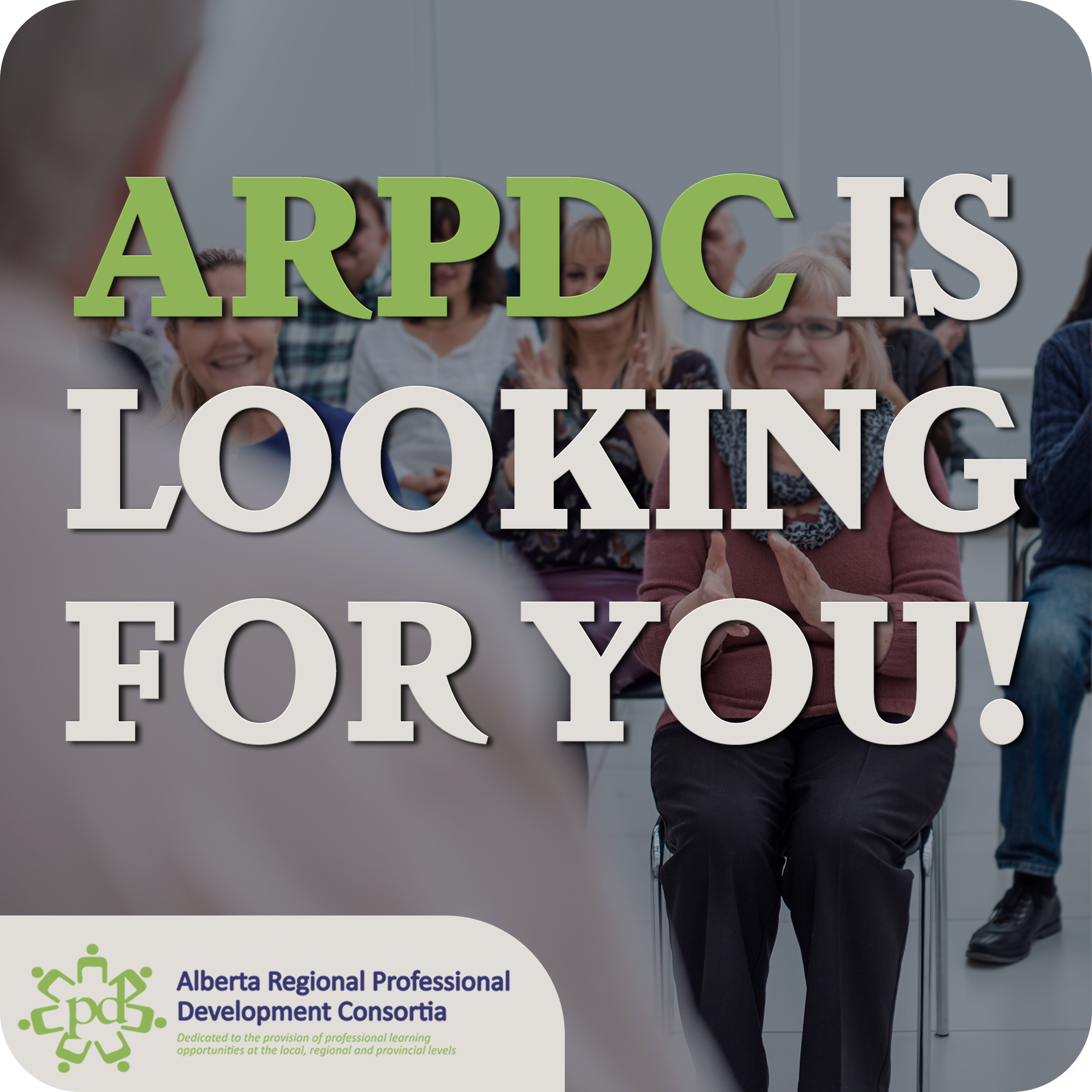 ARPDC Hiring Consultants!
1 June, 2023
Invitation for Expressions of Interest
Independent Contractor
ARPDC Consultant / Designer of Professional Learning

The Alberta Regional Professional Development Consortia (ARPDC) is seeking expressions of interest from qualified consultants/Designers of Professional Learning (independent contractors) to provide professional learning and resource development services. This unique opportunity will be of interest to independent contractors that have a strong interest in professional learning as it relates to K-12 education.
The successful independent contractors, working under the direction of the ARPDC Regional Directors, will design and facilitate professional learning sessions, develop resources, and where appropriate participate in provincial committees on the following priority area(s):
● New Curriculum Implementation
● Pedagogy and Assessment
● Numeracy and Mathematics
● Literacy
● Inclusive Education
● Instructional Leadership
● First Nations, Métis, and Inuit Education
● Mental Health & Wellness

Interested independent contractors are invited to submit an Expression of Interest in the format
below:
1. Cover letter including contact information – address, email address, and phone number. Include the priority area(s) of interest and description of qualifications to support the priority area(s).
2. Resume with three references.
Pre-qualification Criteria
● Teaching or system education leadership experience in K-12 education.
● Demonstrated knowledge of content for anticipated priority area(s) to support.
How to Apply:
Interested independent contractors who meet the pre-qualification criteria are requested to submit the Expression of Interest no later than 12:00 PM on June 2, 2023. Send the Expression of Interest to Todd Robinson, ARPDC Executive Director, at todd.robinson@arpdc.ab.ca
We thank all those individuals that submit expressions of interest, but only selected submissions will be contacted.